"Experienced web development made affordable."
Professional. Reliable. Local.
Abandoned by your web guy?
I hear it all the time: "Our company's website was built by our former Office Manager's nephew that moved to another state to go to college and won't return our emails. Can you help?" My answer is always the same: "You bet!"
Look, "web designers" come and go. Some take forever to return phone calls and emails. Some promise the moon but only deliver mud. And some are still around but just got too busy to update your site. No matter what your situation, WebDevKev can help!
Whether you're looking for a fresh new design for your entire site or just an update of the employee photos page, I can handle it quickly and professionally. With my honest up-front pricing, you'll know what to expect.
Southeast Iowa is my home and has been forever. I'm not leaving anytime soon, so you can rely on WebDevKev to get the job done.
Just give me a shout using the Contact Kev page and I'll get back to you right away!
Introducing KevHost

Tired of spending way too much money on web hosting? Frustrated by all the optional services constantly pushed by the big hosting companies? Don't know the difference between A records, MX records, and CNAMEs? WebDevKev has the answer!
Introducing KevHost, my simplified approach to website hosting. For a flat annual fee, I'll host your website and take care of all the messy DNS settings.
We're not talking about hosting your site on a 10-year-old Dell laptop. No, sir! WebDevKev has partnered with the best hosting companies in the business, providing you with reliable, secure website hosting services that you can trust.
And don't worry about switching. I can handle moving your site for you! Contact me today and I'll get started right away!
Meet WebDevKev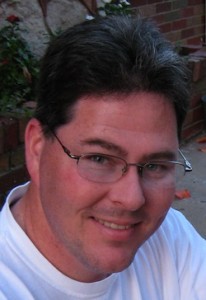 WebDevKev (that's me!) is an experienced, full-time corporate web developer that helps small companies make the best of their web presence. I've been making websites since before it was cool. Seriously, since the mid-90s. You know, when our President played the sax and "Google" was just a misspelled mathematical term.
At the time, I was into fixing computers; tearing them apart, rebuilding them, making them from scratch, etc. I got really good at solving software problems but never really considered myself a programmer. After many years in the computer repair business, I decided a change was in order and began concentrating on my long-time hobby of web design.
These days, I enjoy my day job so much that I continue finding web development projects while at home. I prefer to code in WordPress or straight PHP/MySQL, but I've worked with many other platforms as well. And, of course, I love to do "web rehab" work by fixing, updating, or redesigning existing sites.